Robert Torvelainen elected in the Governing Body!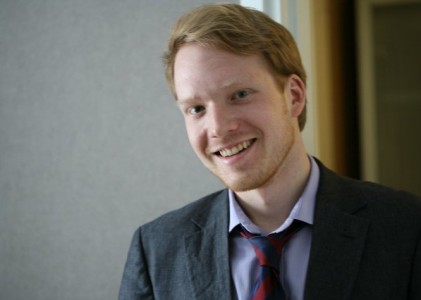 Robert Torvelainen, a former President and long-time board member of EYP Finland, has been elected member of the Governing Body of the European Youth Parliament. Robert received a total of 12 votes in the election conducted by the National Committees, closely beating Hamed Mobasser (BE) and Lacina Koné (FR). Martin Getz (ES) and Alan Flowers (UK) were elected in the teacher quota. Their term will start in September and last for two years.
Robert will continue the long tradition of Finnish representation in the GB. As a member, he follows the footsteps of Tapio Schrey, Ville Vasaramäki and Krista Simberg, also former Presidents of EYP Finland.
The GB is the international board of the EYP. In short, the GB is responsible for "steering the EYP into the future". It sets guideliens and makes the necessary decisions for the proper, professional and transparent functioning of the organisation.