Regional Sessions of EYP Finland 2019
Welcome to Regional Sessions 2019 of EYP Finland!
The Regional Sessions 2019 are approaching! The sessions are organized in Helsinki, Lahti, Nokia and Oulu. Read more information about the sessions below, pick the session you wish to attend and register for the session! You are welcome to attend several sessions, but please register separately for each session.
The Regional Sessions last three days; consisting of Teambuilding, Committee Work, and General Assembly, one day each. The participants will learn about teamwork, language skills, and European politics. You will also get to know young people from all over Europe and have a lot of fun! The participation fee is 35€/delegate and it covers food, accommodation, materials and program at the session venue.
Regional Sessions give you an amazing opportunity to develop your skills such as public speaking, language skills and teamwork skills. We have a lot of beginners and newcomers – so don't worry, you don't have to be an expert yet! Sessions are especially suitable for young people aged 15 and 22 years old. However, you are warmly welcome to participate if you are younger or older!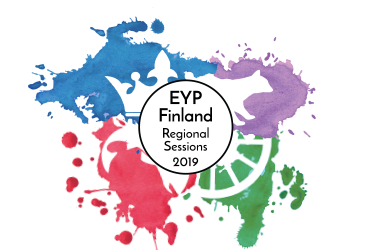 Sign up
The sign-up to Regional Sessions 2019 has been closed.
Contact us
Should you have any other questions or concerns about the session, please contact sessions@eypfinland.org.