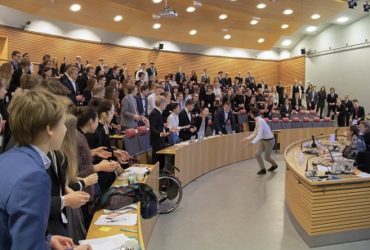 Sessions are the main events of EYP Finland
Sessions are a few day lasting events that simulate the activities of the European Parliament. Sessions gather together hundreds of young people between ages of 16 and 22.
The program of the Session is divided into three parts: Teambuilding, Committee Work, and General Assembly. You get to discuss topics in a small group, or Committee, and develop a Resolution from the solutions, which are debated and voted in the General Assembly. Of course you also get to have fun!
During Sessions you get to learn important teamwork and negotiation skills as well as improve your language skills. In addition, you get to meet new people and network! We wish to help you become an active citizen of the future!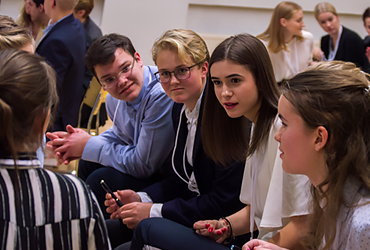 Regional Sessions
Regional Sessions are organised four times a year in different places in Finland during October-November. Regional Sessions last one weekend from Friday to Sunday.

New members start EYP usually from Regional Sessions. You can participate in a delegation of 1-4 people.

After the Regional Session you may be able to continue to the National Session.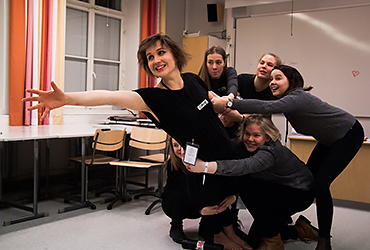 National Sessions
National Sessions are organised once a year in January-February. The National Session is slightly longer than a Regional Session.

The delegates of the National Session are selected from the Regional Sessions. National Session also has more foreign delegates.

Delegates from the National Session are selected to Sessions abroad around Europe.
Next Regional Sessions are held in October-November
Regional Sessions 2018 is now open!

Read more about our upcoming Sessions and join us. Every autumn we organise a school tour spanning all Finland, where our members tell you more about our Sessions. If you wish to know more already, you may contact us.
Register as a Delegate