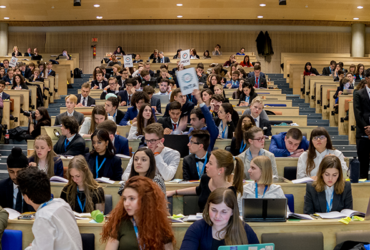 Sessions
Sessions are a few day lasting main events of EYP Finland that simulate the activities of the European Parliament. Sessions gather hundreds of young people between ages of 16 and 22 together to discuss and debate on current societal issues.

In Sessions, young people get to discuss topics in a small group and develop a Resolution from their solutions, which are debated and voted in the General Assembly. During Sessions the participants get to learn important teamwork and negotiation skills as well as improve their language skills while meeting new people.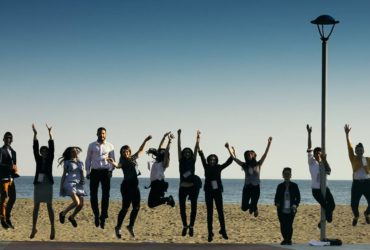 Member events
In addition to Sessions, EYP Finland organises events to its members throughout the year. The goal of the members events is to both gather active members together and offer trainings outside Sessions. For example, EYP Finland organises two Officials' trainings annually.

Below you can find our upcoming events, stay in touch!