The target group of EYP Finland is 15-22 year old students and youth who are interested for example in social issues, internationality or different cultures, as well as teachers and schools. Those who participate in EYP Finland's events are well aware of topical issues.
EYP Finland has around 550 members. Our publications in social media are currently reaching up to 10,000 youth. EYP Finland's events are attended by hundreds of young people aware of current social debates and issues.
If you are interested in promoting in EYP Finland's publications or engaging in local or nationwide cooperation with EYP Finland, please contact us so we can discuss how to make the partnership mutually rewarding! You can contact us, for example, by sending us an email to info@eypfinland.org.
Why us?
30
We organise events nationwide
We encounter youth around Finland in over 30 different areas.
5000
We meet young people
EYP Finland's events reach annually nearly 5000 young people, who are mostly students aged 15-22.
We share actively on multiple platforms
We reach our target audience on Facebook, Twitter, and Instagram. We will gladly share our partners' content with our followers!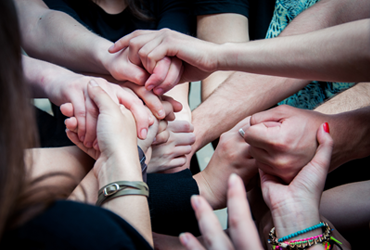 Partnership?
By becoming a partner of EYP Finland, you will get to support active citizenship, improvement of knowledge on society, and internationalisation of youth. We are open to discuss about various possibilities!
As a national partner you get to support all activities of EYP Finland nationwide. Events are organised in 30 different areas and they have nearly 5000 visitors. Additionally, we send annually around 100 young people abroad so you also get to support the internationalization of youth.
As a project partner you may support our Your European Citizenship project, which includes a national school tour that aims to reach thousands of young people in secondary education, and three to four Regional Sessions with hundreds of participants in total.
EYP Finland organises four to five Sessions annually. At a local level you can support a specific Session financially or supplying materials, which help making the event successful. Each event has 80-160 participants and publications related to each event are actively shared.
Let's cooperate!
If your organisation or business is interested in cooperating with us, or you wish to hear about further cooperation possibilities with EYP Finland, contact us!

You can contact us by email or with this form you can send us a message, after which we will respond to you. We will gladly hear how we could encourage youth to active citizenship together!