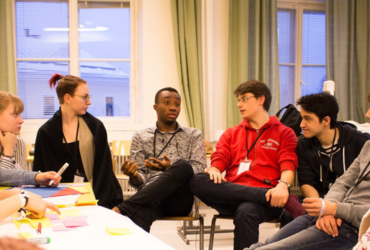 Sessions
EYP Finland promotes awareness on European issues for youth in Finland in many ways. We organise three to four Regional Sessions and one National Session each year.

Students can sign up here. One can participate in the session as an individual delegate or together with a school delegation. As a teacher, you can register at least four students as a delegation here by clicking "Delegation signup (for teachers)". EYP Finland also offers opportunities for students to take part in Sessions, trainings, and other events abroad.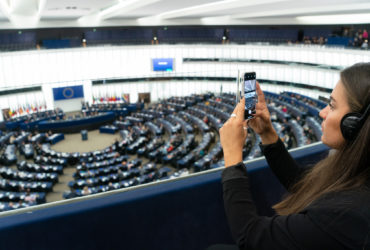 EU Parliament Simulations for School Groups (2023 simulations fully booked)
Youth's Europe project aims to encourage young people to discuss and voice their opinion about EU-related topics. Youth's Europe is a project organized with the support of European Parliament Liaison Office in Finland, and EYP Finland is responsible for its practical implementation.

During the EU Parliament Simulation organized at school, students get acquainted with the work of the European Parliament. The day consists of a presentation and a parliamentary simulation in which students have the opportunity to experience the work of a MEP and the decision-making process in the EU. Schools can request a visit free of charge. Unfortunately, the simulations for 2023 are already full. However, you can still order our school visit - more information below!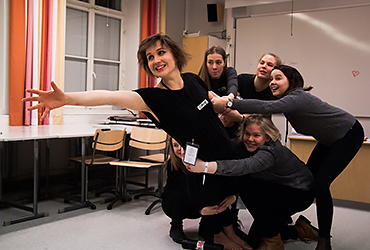 School Visits
What matters are decided in the European Parliament? Why is it important for citizens to be active in social issues? How does the EU affect Finnish politics and society? We tackle these and many other questions at the sessions of EYP Finland and we are constantly looking for new participants among secondary school students and young people aged 15-22. We are planning to host a school tour during the autumn season. Our aim is to educate young individuals about the European Union and the activities of EYP Finland. Our primary focus will be on visiting secondary schools. In 2023, we organise visits also remotely.

You can leave a request for a visit here or by sending us an email: info@eypfinland.org.