Welcome to join as a member of EYP Finland!
EYP Finland is from young people for young people, so you truly get to make a difference and develop your skills in variety of roles and projects as a member! As a member of EYP Finland you become a part of an EYP network that operates in 40 countries across Europe.
Take your first step to discover the inspirational world of EYP by checking out the options of how to get involved below!
Why join EYP?
You get new friends
In our activities you will get new friends around Finland and Europe
21
You can participate in events
EYP Finland organises 21 events yearly for members both in Finnish and English
>100
You get to travel abroad
We send over 100 young people a year to events abroad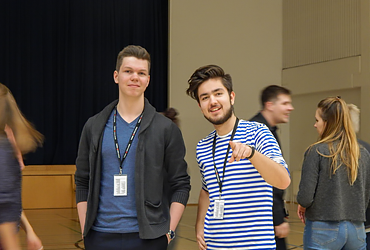 Regional Committees
EYP Finland's five Regional Committees organize a variety of activities across Finland ranging from casual get-together to exciting seminars on current issues. Check the Regional Committee nearest to you and join their welcoming activities to meet new EYP-friends!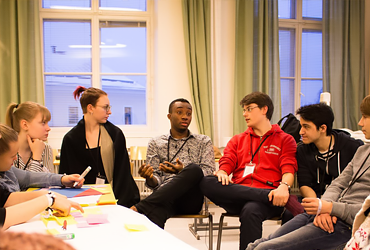 Committees
EYP Finland's committees are working groups focusing on certain area of the organisation, such as communications or fundraising. You can join a committee all year around or get involved to a shorter project. Join a committee to develop EYP Finland and your skills!
Become a member
Are you interested in:
• getting new friends from all over Europe,
• society,
• improving English skills,
• travelling,
• internationality and
• developing yourself?
If yes, then membership of EYP Finland is definitely for you! Fill in the membership application and we send you more information about the upcoming events.

Take your first step to discover the inspirational world of EYP Finland!
Become a member