EYP Finland Welcomes Ninni Issakainen as FACT Project Coordinator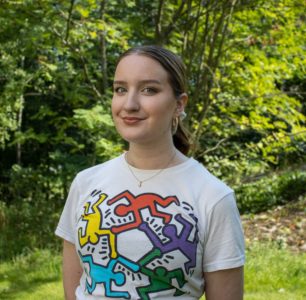 Ninni Issakainen has stepped into the role of Project Coordinator for the FACT Project.
Issakainen holds a Bachelor's degree in humanities and has been actively involved with EYP for several years. In her role as Project Coordinator, Issakainen will work on the Foster Awareness on the relevance of Checking the Truth (FACT) project, which aims to enhance citizens' ability to recognize disinformation, promote fact-checking skills, and campaign for increased voter participation in the 2024 European Parliament elections.
"Especially with the European elections coming up, it's important to ensure that discussions about the EU are accessible and factual. Hence, it's a joy to work on these issues with this project and alongside EYP's volunteers," commented Ninni Issakainen.
Within the FACT Project, young fact-checkers will be trained to guide and educate individuals over the age of 55 through various campaigns. The project involves nine partners from different European countries. The project is funded by the EU's CERV funding program. As a result of the project, more people will acquire fact-checking skills, raise awareness about the phenomenon, and improve their digital information literacy as a vital civic skill. As the Project Coordinator, Issakainen will oversee the project's implementation, monitoring, reporting, and finances.
"Ninni stood out among the applicants, particularly due to her strong communication skills and extensive experience with EYP. We are fortunate to have Ninni leading our immensely significant project!" said Tuomas Karvonen, Secretary General of EYP Finland.
Additional Information:
Ninni Issakainen
ninni.issakainen@eypfinland.org
Tuomas Karvonen
tuomas.karvonen@eypfinland.org
+358 44 970 7743