Sofia Olin joins EYP Finland as a Trainee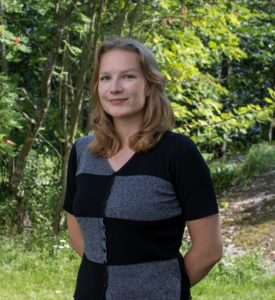 Sofia Olin has commenced her university internship at EYP Finland. 
Olin is studying political science at the University of Turku and holds a particular interest in EU affairs, as well as matters related to equality and equity. As a trainee, she will be involved in EYP Finland's project "Your European Citizenship". Her tasks encompass a variety of responsibilities, including maintaining communication with educational institutions, coordinating and executing school visits, reporting, and engaging in communication-related assignments.
"During the internship I'm looking forward to learning more about the work of the youth sector organizations as well as to learn more about working in projects. It's great to be a part of the community that aims to inspire young people and offer them international experience!" commented Sofia Olin.
The goal of EYP Finland's "Your European Citizenship" project is to activate and inspire young people to become socially engaged thinkers and to increase their awareness of their own influence as European citizens. The project consists of regional major events (regional sessions) and a nationwide school tour. During the three-day regional sessions, young people engage in discussions within working groups that mirror the structure of the European Parliament's committees. The school tour associated with the project introduces the initiative, current European topics, and EYP Finland's activities. The aim is to convey up-to-date EU information, encourage young individuals to participate in discussions on European themes, and recruit participants for the regional sessions. School tour visitors are young volunteers with personal experience in active citizenship, including EYP involvement, and possess the ability to facilitate discussions on European topics in an appealing manner to young audiences.
"From a strong pool of applicants, Sofia stood out due to her robust motivation, inspiring attitude, and prior experience in the organizational field. Her readiness to take on new challenges is excellent. We are thrilled to welcome Sofia to the EYP Finland team!" said Tuomas Karvonen, Secretary General of EYP Finland.
Additional Information:

Sofia Olin
sofia.olin@eypfinland.org
+358 45 783 609 98
Tuomas Karvonen
tuomas.karvonen@eypfinland.org
+358 44 970 7743